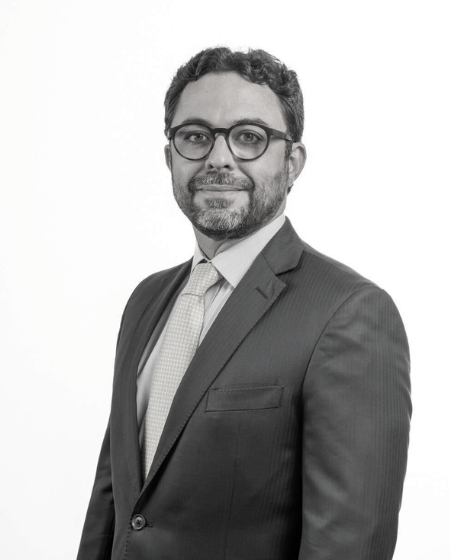 Email: andre.seabra@fcdg.com.br
Partner specialized in civil, commercial and corporate disputes, including judicial disputes (litigation), domestic and foreign arbitration, contracts, construction law, merger and acquisitions and administrative law.
Academic Background
Civil Law Doctorate from Universidade de São Paulo (USP) in 2020.
Master's Degree in Civil Law from Universidade de Coimbra (Portugal), in 2009.
Bachelor's Degree in Law from Universidade Federal do Rio de Janeiro( UFRJ), in 2004.
Academic Experience
Visiting Professor of the law post graduate courses at Fundação Getulio Vargas (FGV).
Former professor at Universidade Federal do Rio de Janeiro (UFRJ).
Recognitions
Appointed among the most admired lawyers by "Analise Advocacia 500" Review (2019).
Professional Associations
Member of the Brazilian Arbitration Comitee – CBAr.
Registered with the Brazilian Bar Association, Rio de Janeiro and São Paulo chapters.
Member of IDIP – Private Law Institute
Member of the List of Arbitrators of the Brazilian Center for Mediation and Arbitration – CBMA
Publications
Co-author: "Fundamentos Econômicos do Direito de Empresa", Curitiba: Juruá, 2019.
Author: "Limitação e Redução da Cláusula Penal", São Paulo, 2022.
Languages
English | Italian