Daltro de Campos Borges Filho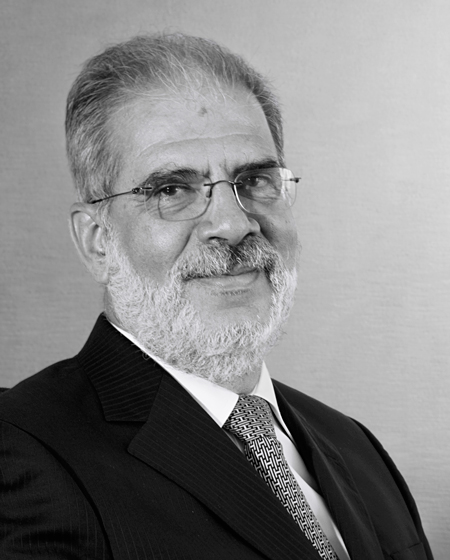 Email: daltro.borges@fcdg.com.br
Daltro Borges is a founding partner of Ferro, Castro Neves, Daltro & Gomide Advogados, a boutique law firm dedicated to litigation, specialized in corporate restructuring, judicial and extrajudicial recovery of companies as well as bankruptcy.
A leading individual in this area, Mr Borges participates in several study centers regarding this topic, such as the Institute of Lawyers of São Paulo (IASP); Brazilian Bar Association, Rio de Janeiro and São Paulo Chapter (OAB-RJ and OAB-SP) and Turnaround Management Association (TMA-SP). Mr Borges is also a member of the board of Brazilian Institute of Reorganisation Studies (IBR) and the non-profitable organization "Rio Como Vamos".
Mr. Borges has acted as counsel in major insolvency and restructuring proceedings in Brazil, including ones from Varig, Arapuã, Mesbla, NET and Parmalat. He has experience in various situations of credit dysfunction, with notorious participation in representing the interests of creditors, insolvent companies and potential (strategic or financial) investors. He also acts regularly as counsel for private equity funds and distressed assets funds. His most representative clients in this area are: LDC commodities (Dreyfus Group); Libra Terminais; Companhia Albertina; Banco Safra; BANCO ABC; MRS Logística S.A, Eneva, Prumo Logística and PwC.
Author of the articles: "Mercados de Capitais e de Distress"; "Mercado Financeiro & de Capitais", São Paulo: Ed. Quartier Latin do Brasil, 2015 (2016,1st ed.); "A Sucessão das dívidas resultantes da Lei Anticorrupção na recuperação judicial", Revista do Advogado, AASP, 2016; "A Eficiência da Lei 11.101 e os enunciados 44, 45 e 46 da 1ª Jornada de Direito Comercial"; "Dez Anos da Lei n° 11.101/2005": Ed. Almedina, 2015 (2015,1st ed.); "Alienação fiduciária", Revista do Advogado, AASP, 2012.
Foreign language: English.