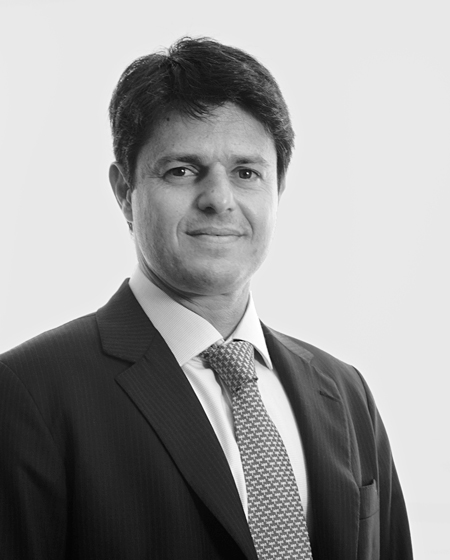 Partner specialized in civil and corporate litigation, administrative law, arbitration and contracts.
Academic Background
Master's Degree in Civil Law from Universidade do Estado do Rio de Janeiro, in 2004.
Bachelor's Degree in Law from Universidade Federal do Rio de Janeiro, in 1997.
Post-Graduate Professor of Private Law program at Pontifícia Universidade Católica (PUC), Rio de Janeiro (2011).
Academic Experience
Professor at Fundação Getulio Vargas (FGV), Rio de Janeiro (2013).
Recognitions
Recognized by LACCA 2022 in Administrative and Litigation Law;
Highlighted for his performance in Litigation by Legal 500 2022.
Professional Associations
Fellow of the Chartered Institute of Arbitrators (FCIArb);
Member of the Corporate Litigation and M&A Disputes Committee of Ibrademp – Brazilian Institute of Business Law;
Member of CBAr – Brazilian Arbitration Committee.
Publications and Lectures
Author of the book "Teoria da Aparência";
Co-author of the book "Obrigações – Estudos na Perspectiva Civil-Constitucional";
Co-author of the book "A evolução do Direito Empresarial e Obrigacional – os 18 anos do Código Civil – Obrigações e Contratos, vol. 2″.
Languages
Portuguese | English